Comprehensive Wellness Mind, Body, Spirit Retreat
Discover How to Live in Your "Sweet Spot" with Your Host, Dr. Pat Gibson
Uncover What Holds You Back from Living Your Best and Most Authentic Life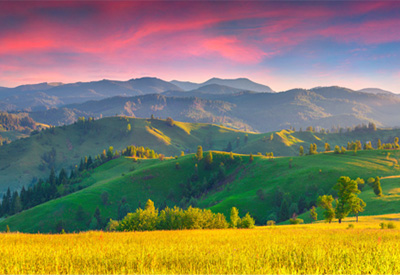 Join us in the beautiful northern Georgia State Mountains for a peaceful retreat get-away and explore what is keeping you from living your best life. The retreat is held at The Parker Ranch in Clayton GA surrounded by calming meadows, beautiful Georgia mountains and wide inviting porches to help calm your mind so you can listen to that quiet voice inside you that wants to be heard.
Friday night we begin with a demonstration and discovery on how your energy is affected by thoughts and the people around you. It is a physical demonstration that leaves participants with no doubt about how energy has a constant influence on our ability to succeed. Afterwards we enjoy getting acquainted by a roaring fire with wine, cheese, fruits, cider, tea, and crackers followed by a peaceful quite nights sleep free from city lights, noises and our busy lives.
On day two we start off with a bountiful breakfast designed to satisfy every taste. Afterward we begin the retreat and proceed through various steps and exercises to help you discover what holds you back and related beliefs.
Later in the day we break for more amazing food at lunch. Afterwards we proceed through the afternoon continuing the process and end with a specific call to action.
At the Mind, Body, Sprit Personal Development Retreat You Will Learn How to:
› Calm the incessant chatter in your mind and live more peacefully
› Understand how to manage your energy so that it is not effected by who or what is going on around you
› Discover what is blocking you from going for what it is that you want
› And so much more … plus a fun, relaxing time at an amazing location to discover the new YOU!
Includes 2-day workshop, comprehensive manual, bestselling book by Dr. Pat Gibson and meals. Space is very limited and on a first come first serve basis and sells out quickly.
Need more information? Contact the office of Dr. Pat Gibson at 404-378-4686