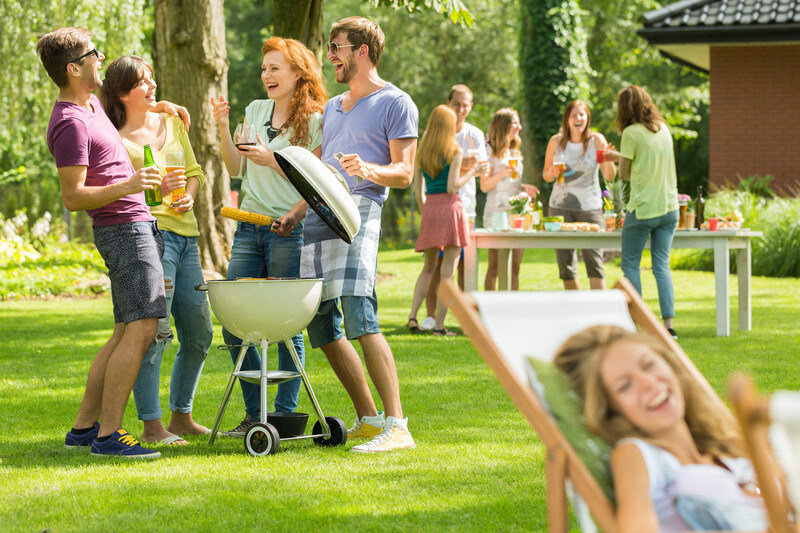 It has been a very long and arduous journey that we have all been on for the past year and a half. We have suffered isolation, lost loved ones, jobs and income, dealt with food scarcity and missed precious moments with our loved ones and so much more. Now that things are opening back up many are extremely happy and have slipped back into their previous life with little to no resistance. For many others, including children it has brought with it a new level of anxiety. Just as we all had different pandemic experiences there will be diversity in our re-entry experiences.
According to the American Psychological Association Americans are experiencing the highest levels of stress since April 2020 and half of surveyed adults are uneasy about returning to in person interactions. We have become habituated to this way of life over the past year and a half and now we must readjust again to something that is familiar yet still foreign. This is further mitigated by the fact that the new Delta variant has been gaining traction daily. This has been termed "re-entry anxiety" and it presents as an uneasiness about returning to the old ways in which we interacted at school and our offices, gave hugs and handshakes and attend things like sporting events or larger social gatherings. I
The "re-entering" is difficult in that it creates a new stress that we aren't used to. For quite some time we haven't dealt with traffic, parking or managing schedules especially if you have children and back to interacting with people all day long. It has left many people exhausted and anxious and uncertain about how to handle individual choices as they return to this new life.
Mental health experts offer some of the following solutions or aids to help the transition go smoother. Above all though the most important thing is to take things at your own pace and make no apologies for it. Everyone has a unique perspective on re-entry and each must be honored. Just because your friend or family member is having an easy time doesn't mean you should.
Start Small– If you haven't been getting out much throughout this time consider taking small steps. If you haven't been to a restaurant and are nervous about being inside start with a friend who is vaccinated and try to sit outside. If you are getting together with friends for the first time, consider a smaller group with people you know well and who are vaccinated.
Talk to your employer– If you have been at home through covid and you work in a setting with people who may or may not be vaccinated talk to your employer to see what kind of accommodations can be made for you, so you feel safer. This will ease your anxiety and give you more of a sense of control over your world.
Practice being in the present moment– When we are in the future, we have anxiety about what will come. When we are living in the past, we have regrets and remorse about what we missed or lost. Being in the present helps to empower us to deal with the reality in front of us. Mindfulness creates positive brain changes in that it lowers our blood pressure and heart rate as well as decreasing stress hormones being released.
Recognize what you can control– The number one thing that most people experienced during this time is the loss of control over their lives. We couldn't engage in our normal activities, go out to eat, visit our loved ones, travel safely or even feel comfortable about a hug. Consider journaling as a way to get in touch with how you are feeling about what you can and cannot control. If it is out of your control let it go as the energy spent on it is an unproductive waste of time and only makes you feel worse.
Avoid or minimize alcohol– During the pandemic the one thing that people consistently talked to me about was their increased alcohol use. They used the alcohol as a way to calm their anxiety and some drank out of shear boredom. While the alcohol might have temporarily made you feel better excessive use has been shown to lead to anxiety.
Practice gratitude– There is no better way to shift the negative energy you may be feeling than to shift your focus to what is good in your life. You might start simply and be grateful for things such as having a roof you're your head, enough food to eat, people who love you and being able to escape the virus and even if you were unfortunate to get sick have gratitude for not dying from it. When you awake tell yourself three or more things that you are grateful for before you get up. It is a great way to start the day and sets the tone for how the day will go.
Get Help– If you find the re-entry is difficult and you aren't able to manage it alone get some professional help and don't feel bad or less than for needing it. We all have our individual process regarding this and no one way is better than the other.
It's also important to recognize that COVID hasn't been all bad. We were forced to slow down and in doing so many of us had the time to look at was working and what wasn't working in our lives and made some significantly good changes. We had an opportunity to appreciate the things in our lives in a whole new perspective. Businesses recognized that the fear they had about people working from home and having a limited productive cycle were unfounded and a new level of flexibility evolved in the workplace allowing people the freedom to work from anywhere. We also recognized that although we didn't necessarily like it, we know we are capable of adapting and changing in ways we never dreamed of.
I hope this finds you all well and it is great to be back communicating with you again.
Wishing you a healthy and stress-free re-entry, Dr. Pat
With Gratitude,
Pat