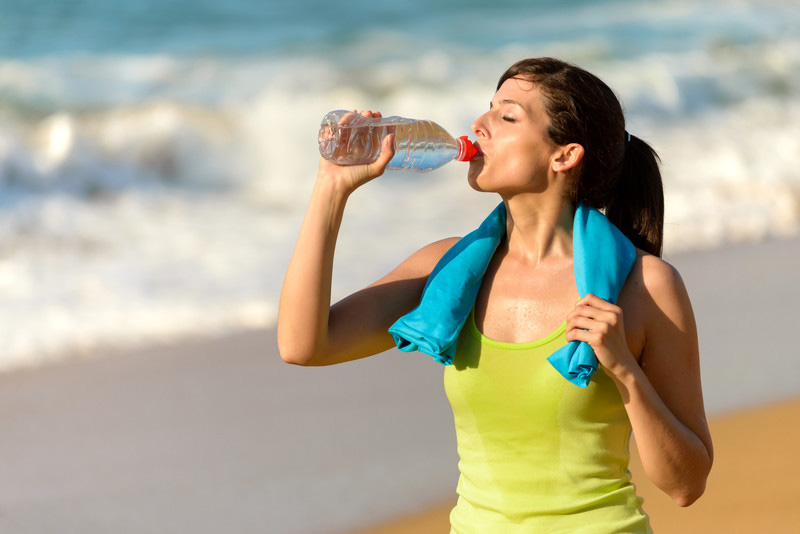 August is fully upon us and with it the blistering hot, dog days of summer are here. With rising temperatures and intense humidity we also see an increase in issues related to dehydration. The dangerous thing about dehydration is it has a way of sneaking up on you and you will feel its effects before you realize it. Generally people are thoughtful and remember to hydrate if they are going to play a sport or mow the lawn but most are not nearly as diligent in their day-to-day hydration practices.
More often than not people rely on thirst as their indication that they are dehydrated and as a result do not consume an adequate amount of water. The problem is that thirst is a poor indicator for the body's need for water because by the time you are thirsty you are already significantly dehydrated.
Obviously dry mouth and increased thirst are signs that you are dehydrated but so is fatigue, dry eyes or blurred vision, lack of sweating, dizziness, cramping, dark urine and light headedness. In severe cases rapid heartbeat, rapid breathing, fainting, confusion and anger can all be indicative of dehydration.
So how much water do you need? The amount depends on your weight, heat exposure and medications you may take. There is considerable debate as to whether you should drink approximately ½ your body weight or by multiplying your body weight by 2/3. Personally I think that if you are somewhere in between and add a dose of common sense you'll be fine. In addition add 12 ounces for every 30 minutes of a work out. If you take a dehydrating medication add an additional 12 ounces. Equally important is to not over hydrate. When you drink too much water you will dilute the sodium and electrolytes in your body, which can create a whole of other problems.
Everyone needs to be concerned with dehydration but children, older adults and people with chronic illnesses are especially vulnerable. Older adults naturally have a lower volume of water in their bodies and are more likely to take medications and have conditions that result in dehydration. Young children become dehydrated very easily especially with vomiting and diarrhea.
So, if you are on the dry side of hydrating I encourage you to take a look at where you can do better to wet your whistle. It is a simple critical component of self-care that is easily remedied and immediately effective.
Drink up!
With Gratitude,
Pat